Hollow | Legend | Facts | Fall | Winter | Spring | Easter | Shape | Allies | Mushrooms | Flowers | Play | Book | Mail
Bunny
Hollow

welcomes
the Angel
of the
Presence

She calls
forth ...
... the Council of Animal Allies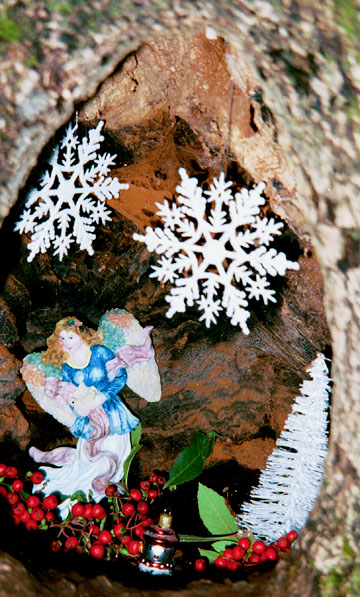 To meet the Animal Allies and learn how their
Spirit Medicine can help us, click in the Hollow.
The Kingdoms
of Nature
Play Together ...

Goodwill
to All!
Open your heart ... click on the golden orb!
The Bunny Tree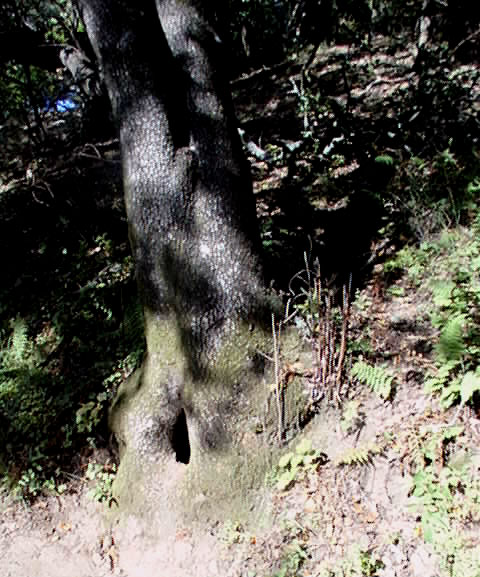 The beauty of the trail leading to Bunny Hollow is well known, and its magic
continues to fascinate those who stop and look inside this special tree.
Bunny Hollow Legend
How it all began
Come Play
Tee hee!
Bunny Facts
About bunnies ... Did you know?
Bunny's Footprints
Find Bunny's footprints in the night sky
Let's Be Friends
Odd couples of nature
Strangers Become Friends
A true story of best friendship
Halloween in Bunny's Hallow
Tricks 'n treats from spooks 'n goblins
Look-A-Likes
Nature at Its Best
Shapeshifters
Meet, merge, blend
Bunny's Thanksgiving Tale
Bunny gives thanks with a great feast
Giving Thanks for Treasures
Gifts along the path
Winter Solstice Cherokee Story
Welcoming the Great Sun
Bunny's Magical Winter Forest
The holy days at Bunny Hollow
St. Chickolas
'Twas the night before Chickmas ...
Love Bunnies
Will you be my Valentine?
The Easter Bunny
Borne of ancient universal roots
Looking for "EB"?
We're different bunnies, both magical
Disappointed?
Bunny speaks as Spirit comes to Life
Council of Animal Allies
Call upon them for world peace
Bunny's Magical Mushroom Tour
Shrooms are blooms!
Spring Springs
Gifts of spring abound
Produce Pals
Food pets and more
Summer Surprises
Bunny Hollow overflows
Yaay Yippee
It's vacation time!
Animal Play
Romping, frolicking critters
Bunny's Favorite Flower Fotos
Bunny's vacation photo album
Sleepy Bunny
Bunny's beeline to sleep
Fall Fun
Trick or treat!
Bunny's Book Archive
Notes left by Bunny Tree visitors
Bunny's Guessing Game
Can you guess what this is?
Mailbox
Bunny's email archive
Hollow
Bunny's home base